What are the Ontario Interactive Animal Pathogen Dashboards (IAPD)?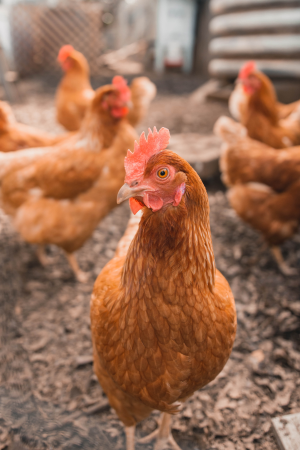 The IAPD is an initiative by the Animal Health Laboratory (AHL) at the University of Guelph with funding from the Food For Thought program. These dashboards were developed to monitor and report current and historical trends in pathogens of special interest to the Ontario food animal industry.
The analysis aggregates submission data collected from the AHL laboratory, and reports total submissions, positive results, and percent positives aggregated by week, month, quarter and year. Where applicable, information on observed strains/serovars is also presented. Users can stratify results by commodity group, type of testing, geographical area, and time period. As the Government of Ontario subsidizes agricultural animal testing submitted to the AHL, the AHL carries out the majority of testing in the province. By submitting samples, the client acknowledges and agrees that results may be used for the purpose of animal disease surveillance.
The project's goal is to support users in developing appropriate strategies to deal with endemic, emerging, or foreign animal pathogens in Ontario by keeping them informed with up-to-date laboratory diagnostic data.